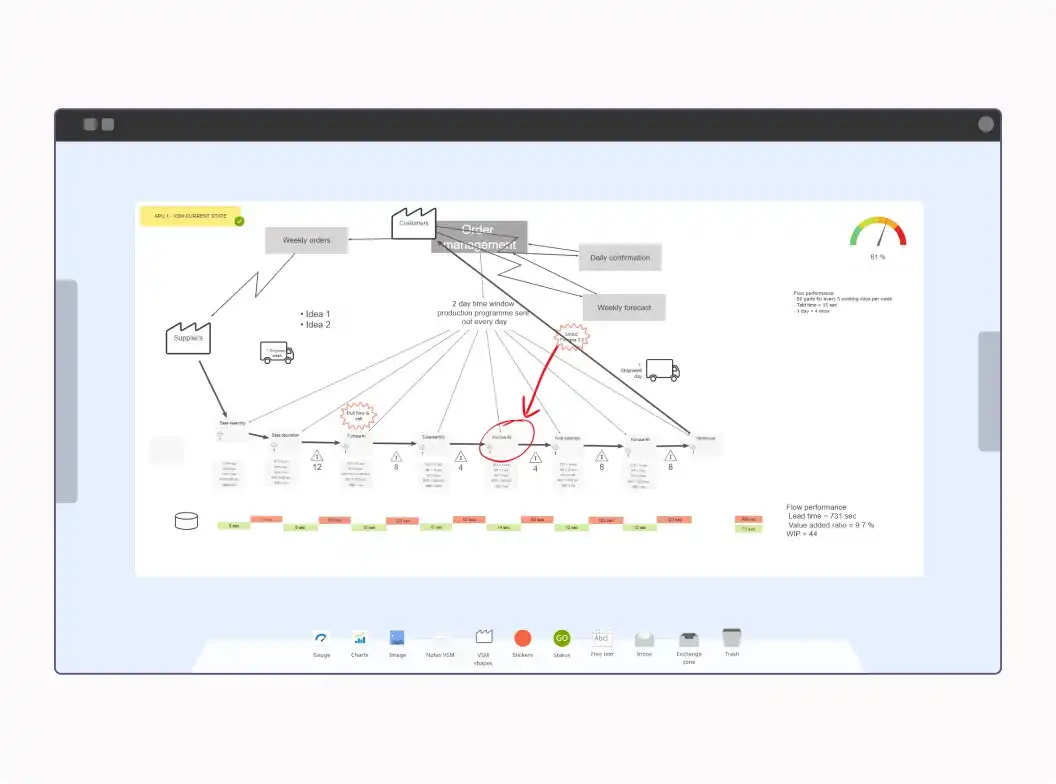 Value Stream Mapping is an easy tool to show how a process is segmented. This approach ensures common knowledge of the current process and involves participants in the continuous improvement process. iObeya has built-in tools for process mapping, which are core to the Lean approach.
Integrate the Pareto Chart into your problem-solving and analysing efforts
Automatically consolidate your dashboards by integrating external content into iObeya with the Web Content tool
iObeya offers tools for organization-wide Agile planning, supporting portfolio management, PI planning, sprint planning, and more.