Hey, let's start your
iObeya journey!
If there is one thing that has always excited Cyril Daloz during his two decades of donning various roles at large companies, it's the desire for an organization based on strong human values to succeed at scale. "I wanted to create a global company with a new approach to team leadership and new models of collaboration across an organization," mentions Daloz. Driven by this passion alongside an ambition to build a global B2B software company, he spent days and nights formulating ideas. But none of them was able to combine the right product fit that matches his vision with a growing market and a strong investor interest. So in 2005, Daloz partnered with a like-minded colleague and created KAP IT, a services company that created innovative, bespoke applications for large Enterprises. Over the next five years, Daloz built a team, became profitable, and invested in the technology building blocks to support the future arrival of the idea that would come from one of his customers.
The Origins of iObeya, the Digital Visual Management software
The breakthrough came in 2011 when PSA Peugeot Citroën, the French automobile manufacturer—now known as PSA Groupe—brought the KAP IT team into a room with whiteboards, posters, post-it notes, and visual indicators covering the walls. "They explained to us that this is an 'Obeya,' a place to practice Visual Management which was part of the framework of their lean transformation," mentions Daloz. To support their lean transformation, PSA Groupe felt it was critical to deploy Obeya rooms throughout their organization. But to do so, they needed to digitize their Visual Management and create virtual Obeya rooms. This meeting changed everything as it gave Daloz the idea he always believed in, giving birth to iObeya.
The idea was a digital solution that allowed multi-site teams to practice their Visual Management while keeping the "human-centric" side and the collective intelligence approach intact.
Based on the Japanese concept of Oobeya, iObeya is an enterprise platform that virtualizes meeting rooms dedicated to all Visual Management practices. The company's extremely intuitive Digital Visual Management solutions are designed from the ground up for large touch screens that replicate the design and the experience of paper on a wall. iObeya offers a unique, life-like, and immersive user experience, unlocking the constraints of paper for a seamless digital transition. "We are fierce advocates of the value of visual management and see iObeya as a transformative tool as companies embrace Agile and Lean methodologies," says Daloz. Today, PSA Group has over 2000 iObeya virtual rooms serving nearly 20,000 daily users.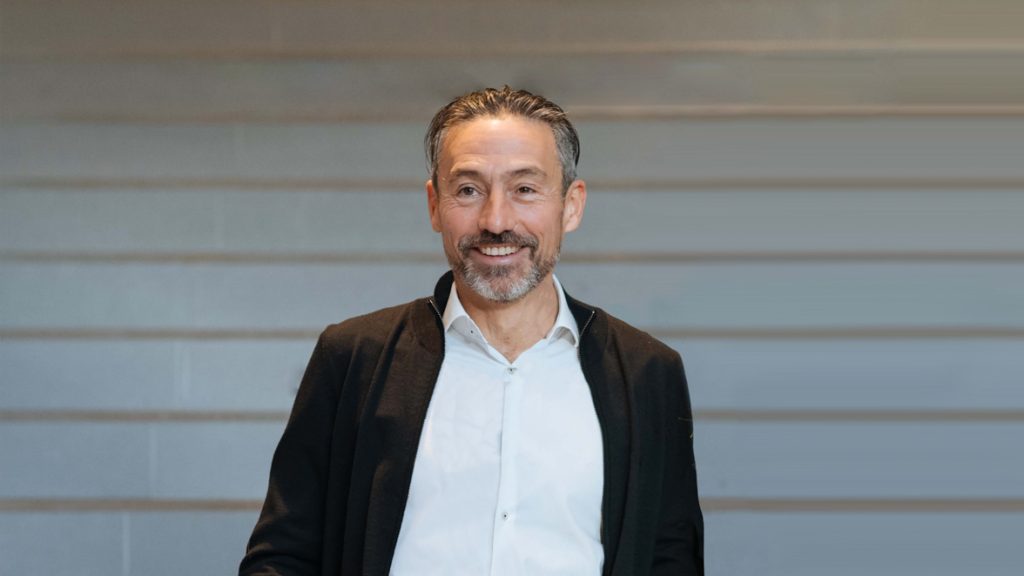 Visual Agile Framework for Global Team Collaboration
iObeya's digital tools also complement Microsoft's Collaborative Workplace offerings by allowing clients to hold any type of meeting–from a post-it based creativity workshop to the Agile daily scrum to project and operations reviews for Lean continuous improvement. Through iObeya, visual management is centralized around people and how
team members interact and collaborate
.
The user experience is at the forefront of iObeya's development efforts. Nearly half of the company's R&D is dedicated to optimizing the user experience, whether that is using large format touch screen displays in a huddle room or simply connecting via personal devices. "Recreating and staying true to the experience of paper on a wall is the biggest challenge in digitizing Visual Management. We did this by examining and re-examining the user experience, whether a team is co-located or distributed across multiple locations," says Daloz. iObeya has also created innovations such as digital glue, which mimics the real-world experience of stacking post-its and stickers, further accelerating adoption and enabling people to participate even more actively in a stand-up meeting and interact with their project boards and each other.
"We also look ahead of the market to see where Agile and Lean are going," comments Daloz. For example, while Agile is traditionally a software methodology, iObeya sees Agile being used in HR, Sales, Marketing, Legal, and across the organization. iObeya observes the same with Lean transformation, which started in manufacturing but has now spread to all types of companies and organizations. Now, as companies are looking to scale Agile, iObeya sees Lean and Agile integrating to become part of a Lean Enterprise. This is one reason why they are partnering with Scaled Agile, Inc. in support of the Scaled Agile Framework, or SAFe ®.
Integrating the Customer into the Agile Cycle
iObeya believes that going digital enables visual management methodologies at scale, matching the systematic approach of enterprise-wide transformational initiatives.  It improves team efficiency and impacts the overall performance of the organization. As such, the company is accelerating the adoption of visual management by pushing the boundaries of paper in harmony with the people-centered principles of Lean and Agile. The biggest differentiator for them is that all these capabilities are delivered on an enterprise platform that addresses the Visual Management requirements of all major use cases and practices such as Agile@Scale, Lean Enterprise, Industry 4.0, and the Digital Workplace. This way, they facilitate management transformations of companies by providing a methodological, digital, and cultural approach.
iObeya understands the needs of the customer and the context in which they operate. During the design phase, the company exchanges ideas on the types of solutions that they are imagining. At each Sprint, feedback is collected on each intermediate version that iObeya produces. The company provides continuous access to its pre-release platforms for many of the key customers. Each solution area (Lean, Agile, Industry 4.0, and Digital Workplace) has its own Voice of the Customer Focus Group. Expert users make a one-year commitment to be integrated into the development processes and meet with the company's team every quarter to review the Program Increments such that it can be shared in iObeya's roadmap. "We also want our customers to share information amongst themselves," says Daloz. iObeya has a user club that ensures regular exchanges on the product, the services, and the vision. Customers can share best practices and learn from each other. The company also hosts an annual user event to connect customers and provide more opportunities to collaborate. "Ultimately, the goal for iObeya is customer success," Daloz mentions. And achieving it is much easier when real customers are included throughout the product development cycle. "The bonus is that we have great sponsors when we launch new iObeya features into the market," he says.
Designed on the principles of Lean and Agile, iObeya keeps the digital tools and interactions as close as possible to those in the real world. "But we extend iObeya beyond the walls, beyond the constraints of space, of distance. Each organization can deploy visual management to their geographically distributed teams while staying true to their existing, often well-established, management rituals," states Daloz. As part of Industry 4.0, iObeya is contributing to the transformation of operational excellence in the factory. The company digitizes the entire operational performance management system, from the shop floor to the industrial department. For instance, at the pharmaceutical firm Sanofi, iObeya consolidated up to 6 levels of KPIs and escalated improvement actions.
Looking forward, iObeya sees an opportunity to use its strength in visualization to become a visual platform that integrates with a broad range of systems and software packages. This year, iObeya released its fully-synchronized Jira integration that was well received by customers. Using its robust API and SDK, iObeya plans to extend this to other types of back end systems, providing visibility and a single place for teams to communicate and collaborate about the business. "We want to position iObeya as a universal visual framework to manage the organization, projects, and production as a whole," concludes Daloz.
If you would like to accelerate your Lean or Agile transformation with iObeya, contact our experts today.