Hey, let's start your
iObeya journey!
Large enterprises are constantly searching for innovative ways to
drive efficiency, optimize processes, enhance multi-site collaboration, and improve decision-making
. This is especially true for pharmaceutical companies that provide much needed care and health solutions for patients across the globe.
Sanofi, a global leader in the pharmaceutical industry and one of our esteemed clients, recognized the need for a tool to amplify the effects of their existing
Lean Manufacturing system
to further transform the practice of medicine through breakthrough science and make a positive impact on the communities they serve. Their Lean Manufacturing System goes beyond isolated Lean practices by encompassing the entire production ecosystem to ensure a sustainable enterprise-wide transformation.
Sanofi was able to revolutionize their Lean operations by embracing iObeya's
Visual Management System
. According to the
Total Economic Impact Study conducted by Forrester
, this implementation of a
Digital Visual Management System
across 90 Lean Manufacturing and Product Development sites produced substantial benefits.
Most notably, Sanofi saw €20 million in efficiency benefits overall. The study's key findings highlight some other noteworthy benefits such as
more effective problem-solving, faster decision-making, higher productivity and enhanced collaboration,
just to name a few. Let's delve into these payoffs from implementing a Digital Visual Management solution within a Lean enterprise.
Decision making can be incredibly stressful, yet it's a critical part of remaining competitive and effective in any industry. According to the Total Economic Impact Study conducted by Forrester, one of the first benefits Sanofi saw in implementing iObeya into their Manufacturing System, aided by the rapid adoption of the solution, was an increase in decision making speed by a staggering 25%.
The software has helped ensure the right level of information reaches the right people at the right time and is easily understood via visualization so employees can swiftly make the most well-informed decision possible. Features such as
digital SQCDP and KPI results
, escalation of issues to the right level, and cascading solutions through the
Manufacturing system
enables teams and individuals to act quickly, find adequate information, and take action once a decision is made. iObeya's features empower employees at Sanofi streamline communication, eliminate bottlenecks, and make informed choices faster than ever before.
This direct and lasting benefit bolstering existing Sanofi's Lean Manufacturing system showcases the rapid and substantial returns achieved through the deployment of iObeya's Visual Management System.
Successful organizations as large and prominent as Sanofi require systems which foster innovation and continuous improvement. The Total Economic Impact Study conducted by Forrester found that by integrating iObeya into their Lean Manufacturing practices and systems, Sanofi saw a €4.5 million gain from better problem-solving alone. The platform's ability to centralize information, foster cross-functional collaboration, and empower teams to identify and address challenges in real-time enabled Sanofi to optimize their processes continuously.
With features enabling real-time data visualization, teams could quickly share complex information, leading to faster resolutions and timely actions. Additionally, the plethora of problem solving tools, especially board backgrounds such as
Ishikawa
,
5W2H
, and
problem trees
, encourages teams to think creatively, enabling them to find the most relevant and effective solutions to address the root causes of problems. As a result, issues are promptly tackled, and the likelihood of recurrence is significantly reduced.
The positive impact of iObeya's Visual Management System on Sanofi's operations was evident in the significant 25% increase in decision-making speed shortly after its adoption according to the findings of the Total Economic Impact Study conducted by Forrester. With streamlined processes, seamless information flow, and enhanced collaboration, Sanofi was able to make faster and well-informed decisions, propelling their Lean Management practices to new heights.
More Efficient Meetings And Improved Collaboration
Traditional meetings can often be time-consuming and unproductive, hindering progress and hindering growth. By deploying iObeya's Visual Management System, Sanofi witnessed a remarkable €16.5 million in meeting efficiencies as reported in the Total Economic Impact Study conducted by Forrester.

iObeya's Digital Visual Management System reduces meeting preparation time, facilitates remote collaboration, and empowers data-driven discussions to encourage a more action-oriented, collaborative approach to meetings. With teams saving an average of 30 minutes per week overall, Sanofi employees were able to focus on higher priority tasks, boosting productivity overall.

Additionally, iObeya's features enable business units to build plant and line management SQCDP dashboards to connect executive and operational levels across the globe in a single place. This increased multi-site connectivity throughout the layers of the organization has made information more accessible and enhanced overall employee engagement.

The vast and long-term increased meeting and collaboration efficiencies across the organization is testament to the robustness of iObeya's solution.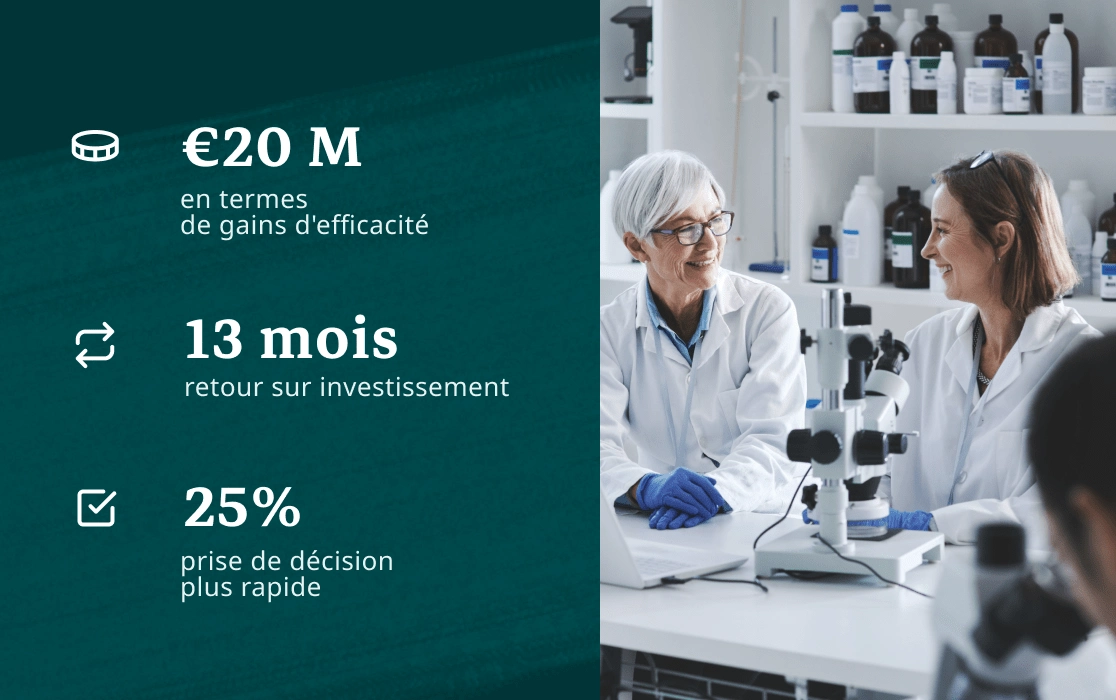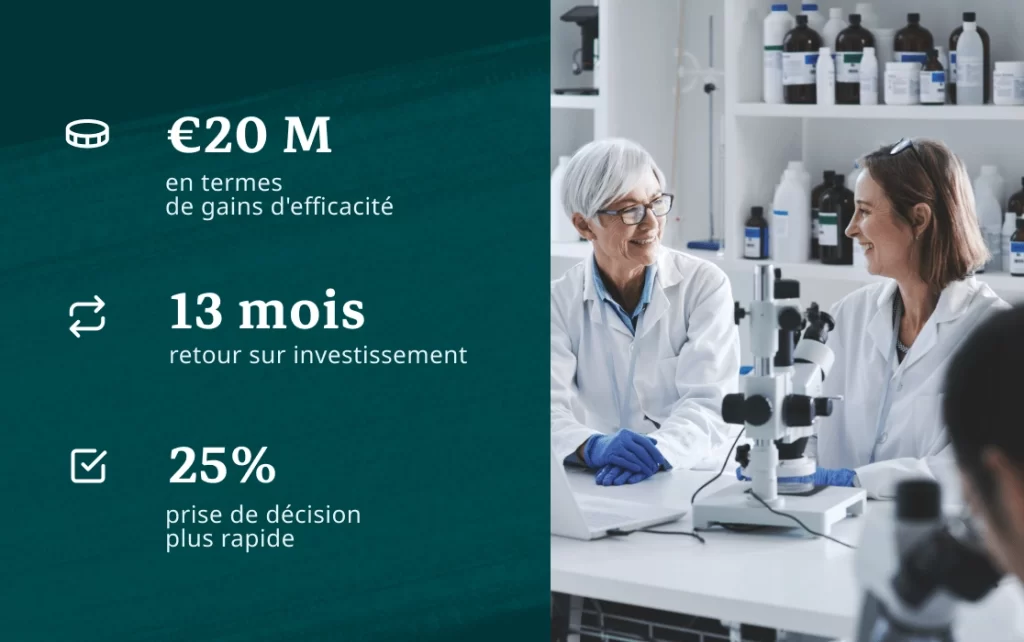 Elevate Your Lean Manufacturing System and SQCDP Practices
For a more comprehensive understanding of these results and to gain more valuable insights on how iObeya supports key pillars of Lean Manufacturing Systems,
download the detailed Total Economic Impact Study
. It is a testament to the transformative power of iObeya's Digital Enterprise Visual Management solution for global, Lean organizations. Sanofi has been able to unleash the power of their
Manufacturing System
and SQCDP practices resulting in better problem-solving capabilities, quicker decision-making, increased productivity and enhanced collaboration.
Uncover how this cutting-edge solution for Lean Manufacturing System can benefit your organization as you embark on your Lean or Agile journey. Read the study's full findings to discover how your enterprise can boost your Lean practices by further minimizing waste, optimizing processes, and empowering employees.
If you're ready to embrace the power of a Digital Enterprise visual Management System,
request a demo of iObeya now
.