Advanced time-to-market and more projects delivered with value stream mapping.
Improved communication and team collaboration organization with a single platform.
Delighted customers and delivered value with customer journey maps.
Founded in 2007, ADI Development Group builds award-winning sustainable residential communities and commercial working environments in the Greater Toronto Area and manages the full lifecycle of real estate development from investment to planning, design, building, and management. Named among the top 10 fastest-growing companies in 2019 by the Globe and Mail, ADI Development Group is the fastest-growing real estate developer in the region and employs approximately 100 workers.
While real estate development has skyrocketed worldwide and is expected to continue to increase, McKinsey research shows that productivity in the construction industry has been flat for decades— roughly 98% of projects incur cost overruns or delays — costing trillions of dollars globally. By contrast, productivity in the manufacturing industry nearly doubled over the same period. "We used the traditional methods for real estate development on a number of residential and commercial projects, but they tended to end up over budget and behind schedule largely because there were no processes in place that created visibility or accountability throughout the project lifecycle, especially now that everyone is distributed and working remotely," said CEO Tariq Adi. The company struggled to keep track of business-critical information in Microsoft Excel, which Adi described as "very painful." There was also the appeal of digitizing all of the work that had been done on paper. "Reams and reams of butcher paper," Adi said. The valuable knowledge and workflows that were captured on sticky notes, paper, and whiteboards weren't able to be stored or shared digitally, which led to information silos — or worse, were lost. "If you're not digitizing the work, it ends up in a bin. We went through a lot of pain, which many people accept as the norm — and we just refused to continue that way." ADI leadership knew that if they wanted to scale their business efficiently, they needed to introduce a metrics driven process across the organization that could help them identify gaps early, resolve issues in real-time, and improve quality at every step while also doing everything faster, better, and cheaper. Armed with this information, ADI Development Group sought to adopt proven operational practices from the manufacturing industry in order to increase productivity, cut costs, and bring development projects to completion more effectively and efficiently. Beginning in early 2019, Adi began undergoing a lean transformation, which is, according to CEO Tariq Adi, "unprecedented in our industry."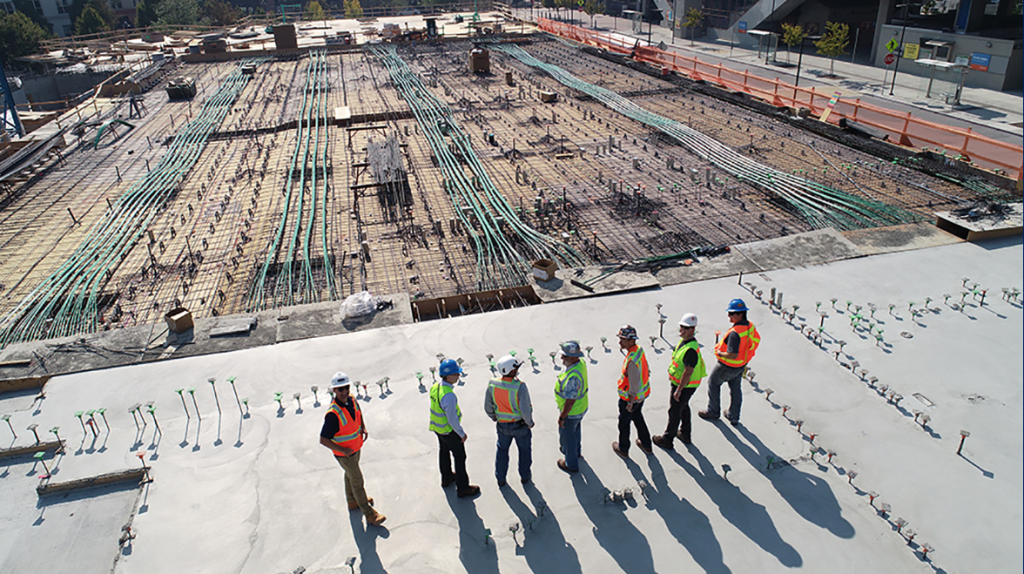 When ADI Development Group began looking into how it might implement lean management principles across its organization, it sought outside help from the Lean Construction Institute (LCI) and the Lean Enterprise Institute (LEI), the latter of which led to an partnership with Murli Group. Founded in 2002, Murli Group is a global provider of lean management consulting services, which helped Adi Development Group implement a lean strategy, including offering guidance on technology software and services. "The leadership at ADI is very forward-thinking, from the executive ranks to the front lines. They're committed to making lean work for them," said Joe Murli, founder and CEO of Murli Group. Working as a team, Murli Group set out to align ADI Development Group's leadership on the core problems that they face, the cultural attributes of the organization, and what a transformation process would look like. A core part of this process is the creation of Value Stream Maps, which are traditionally drawn on white boards in physical rooms. "We realized that if we were to actually build out a physical oobeya for every single one of our value streams, we would need about four times the office space we currently have — so iObeya was appealing from a space-saving perspective," said Tariq Adi.
iObeya has also been very important because when we need to get people together in multiple different locations to virtually create a Value Streat Map, iObeya facilitates this flawlessly.
With iObeya, ADI could create any number of virtual 'rooms' for all of its new value stream managers, which ensured that Kaizen events, value stream improvements, and other kinds of mapping and reporting could continue uninterrupted during COVID. Additionally, ADI benefited from iObeya's ability to offer the same experience of paper-based visual management.
Deploying iObeya helped ADI Development Group digitize their lean operations organization-wide, which resulted in significant cost and time efficiencies that make them more competitive and attractive to clients. With a lean organization and iObeya Digital Visual Management software, ADI is able to complete real estate development projects on time and under budget.
"I love the fact that if we're going to work on any project portfolio management like the Value Stream Map — or any part of a project's workflow — we can create something that is clean and presentable in a digital format, shared or stored as a PDF, or printed and posted in the area of work. It always lives in iObeya and you can zoom into it at full resolution and see it in a very high quality way," said Adi. "We've also built iObeya rooms effectively for each one of our value stream managers, depending on what they want to see in their workspaces, whether Kanban boards, metrics boards, quality cost delivery boards, value streams, and more."
They have also experienced better overall quality of their projects. "Quality increases because ADI uses a customer journey map to walk through the customer's experience, which enables them to identify and seek out solutions to possible customer problems. As a result, organizations like ADI can provide a better value proposition to the customer," said Murli. "That's the real benefit of lean: you are able to deliver not just an "as good" end product faster and at a lower total cost — but actually higher-quality. That's an unbeatable proposition."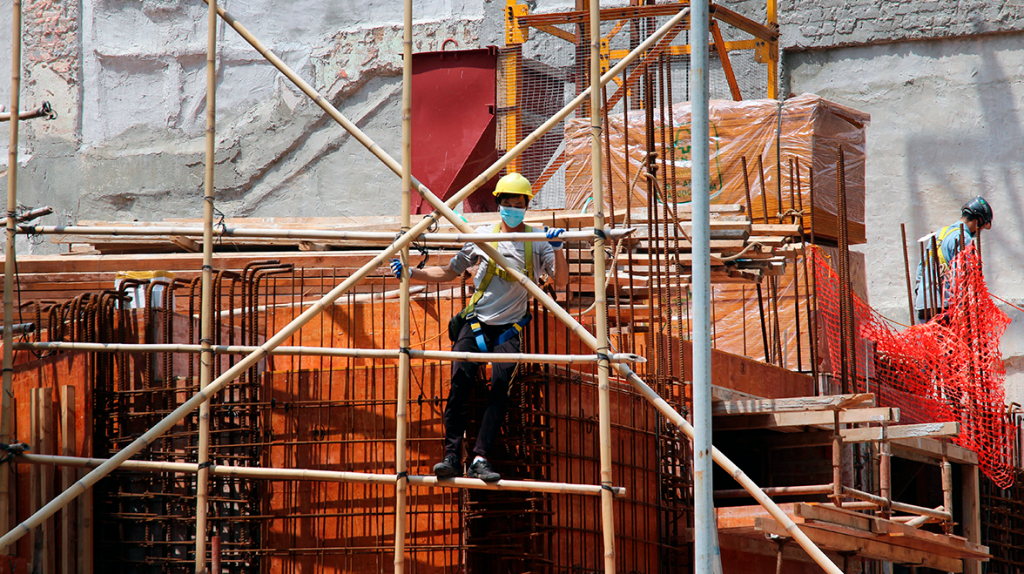 As an example, ADI's warranty department, which deals directly with its customers when turning over homes or offices and manages quality inspections among other activities, has been the best at utilizing customer journey maps and tracking customer metrics every day. "It gives me real-time clarity on where we stand and enables me to do my Gemba walks and conduct meetings more effectively," Adi said. "We take a super customer-centric — customer-obsessed — approach to the experience to ensure that the customer's journey is seamless from beginning to end. Our mission is to deliver value to our customers and delight them with exceptional service. I think embodying a lean mentality, which is very customer-centric, gets everybody united behind that mission."
Adoption of new software across an organization can be tricky; many workers resist using new tools, particularly if they are not intuitive or introduce obstructive workflows. With iObeya, ADI experienced the opposite. "Our teams love it," Adi said of the dozens of workers who use iObeya regularly. "They've said they preferred it to the old way of doing things." iObeya is fully-customizable and designed to support a business' management systems and unique workflows, which reduces the likelihood that workers will find it difficult or unwieldy to use.
As with most businesses, COVID created a number of disruptions that could have hurt ADI Development Group in the short and long-term. "But we are still up and running, in part because of iObeya," said Adi. "Just the ability to run my business virtually in iObeya has been vital."
The technology needed to be super intuitive for value stream managers to use and iObeya offered the closest thing to our existing workflows. We didn't see anything else in the market that could do that for us and that's why we went with iObeya.